Use case gallery
Used by data scientists at AI-driven organizations, both small and large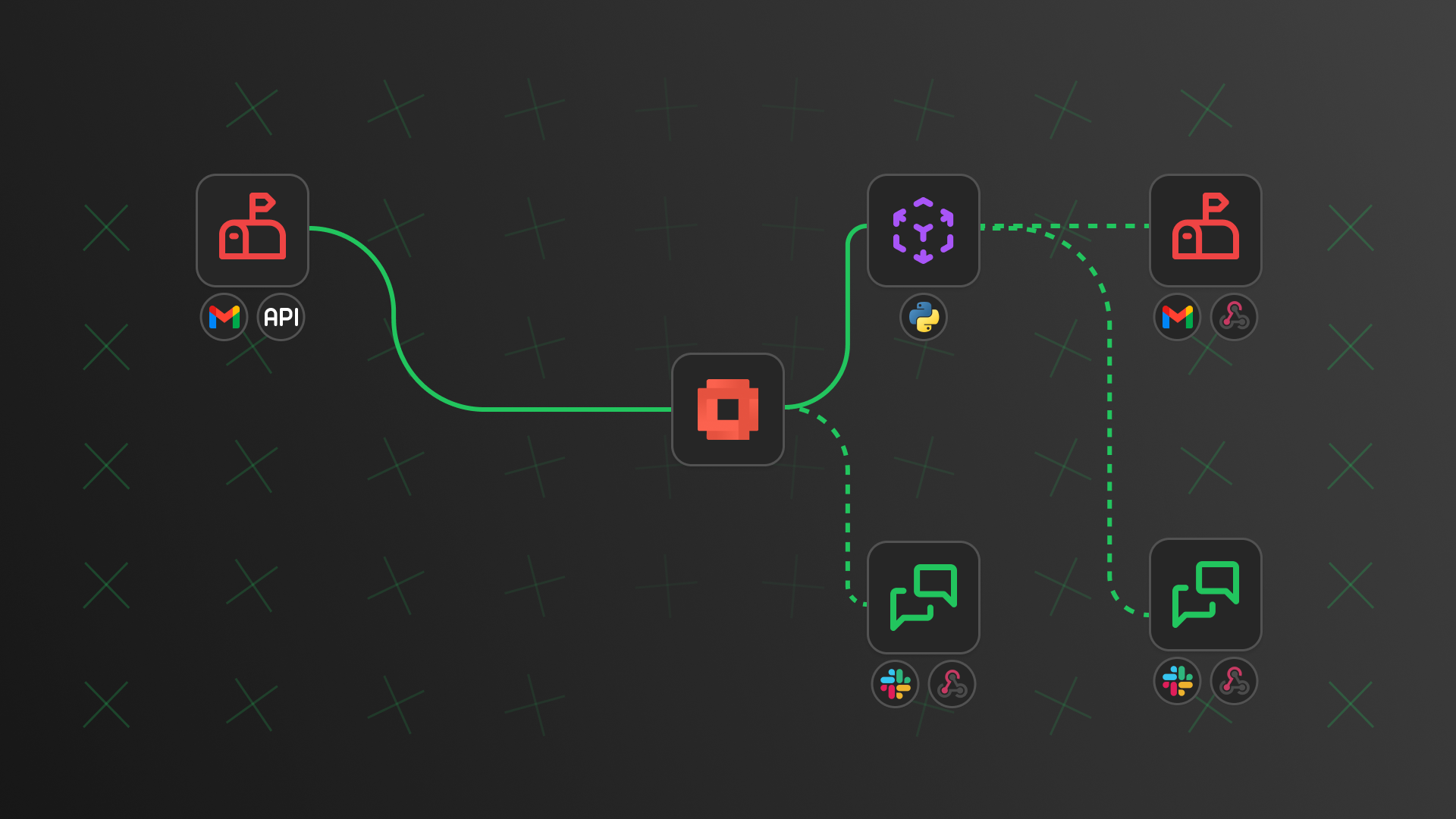 You want to give your clients the best possible operational support. But how can you operate on high-frequency while stile ensuring that you're keeping up with customers' requirements? Future-proof your customer support by building your own pipeline using the 'Customer support' template.
Automatically route messages to the right department

Automatically gather granular information about the customer's problem

Use internal systems (e.g. CRM, ERP, etc.) to collect the data required to write an answer

Depending on the AI's confidence, automatically send the answer to the customer or send it to a human for review
Take your customer support to the next level. Understand what your customers want to understand (both on high-level and on a granular level) and provide them with the best possible support.
Build dashboards that understand natural language. Identify characteristics and patterns that can only be retrieved via state-of-the-art AI.
Growing our team to grow our platform
We're hiring a
Go-to-Market Manager

to join our team!

Responsibility of this role is to drive the growth of the company by researching and defining use cases on top of our platform, and building a go-to-market strategy to reach out to potential customers.

In other words: working closely together with the founding team to add use cases to this gallery, e.g. in form of standalone products.

Learn more
We're adding new integrations
on a weekly basis

.

If you need an integration that's not yet available, please let us know! We're happy to add it to our roadmap, and implement it with high priority.

Learn more